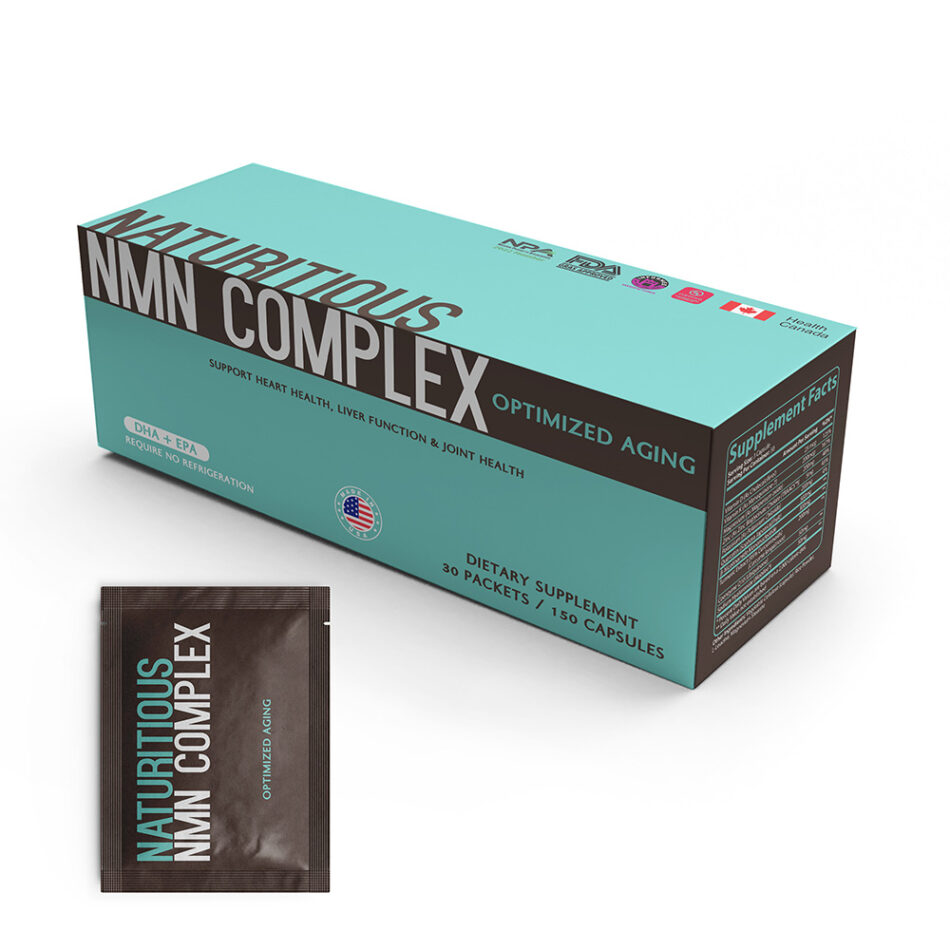 We are delighted to introduce our packaging project dedicated to this anti-aging dietary supplement designed for men aged 50 and above.

A Nostalgic Touch: In this endeavor, we drew inspiration from a bold and retro aesthetic. Our aim was to create packaging that captures the essence of our customers' strength and experience.

Distinguished Colors: The color palette was carefully chosen to stand out amidst the competition. Harmonious and daring tones command attention, emphasizing the quality of our product and its distinctive presence on the shelf.
The Outcome: The final result is packaging that speaks directly to the mature man who seeks to face the future with vitality and confidence. Naturitious NMN Complex bridges the gap between the past and the present, merging experience with modernity.