Revealing the Essence of Sicilian Authenticity: Crafting Two Distinct Brand Identities for Baglio Catalano and Sciara di Pietra.
In this intricate project, we embarked on a journey to breathe life not into one, but two extraordinary brands: Baglio Catalano and Sciara di Pietra. Operating as an agricultural company in the heart of Sicily, Baglio Catalano takes pride in producing high-quality extra virgin olive oil under the Sciara di Pietra label. Our mission? To infuse both brands with a traditional Italian charm that resonates with authenticity.
Logos
We began at the core of brand identity—the logos. For Baglio Catalano and Sciara di Pietra, we crafted logos that pay homage to the rich history of Sicilian agriculture. Each logo is a visual symphony, blending elements of tradition, quality, and authenticity. Baglio Catalano's logo captures the essence of their estate, while Sciara di Pietra's logo reflects the rugged terrain from which their olive trees thrive.
Brand Image
Beyond logos, we designed comprehensive brand images. Baglio Catalano's image exudes the warmth of Sicilian hospitality, inviting customers to savor the Mediterranean experience. For Sciara di Pietra, the image reflects the spirit of nature and the ancient art of olive oil production.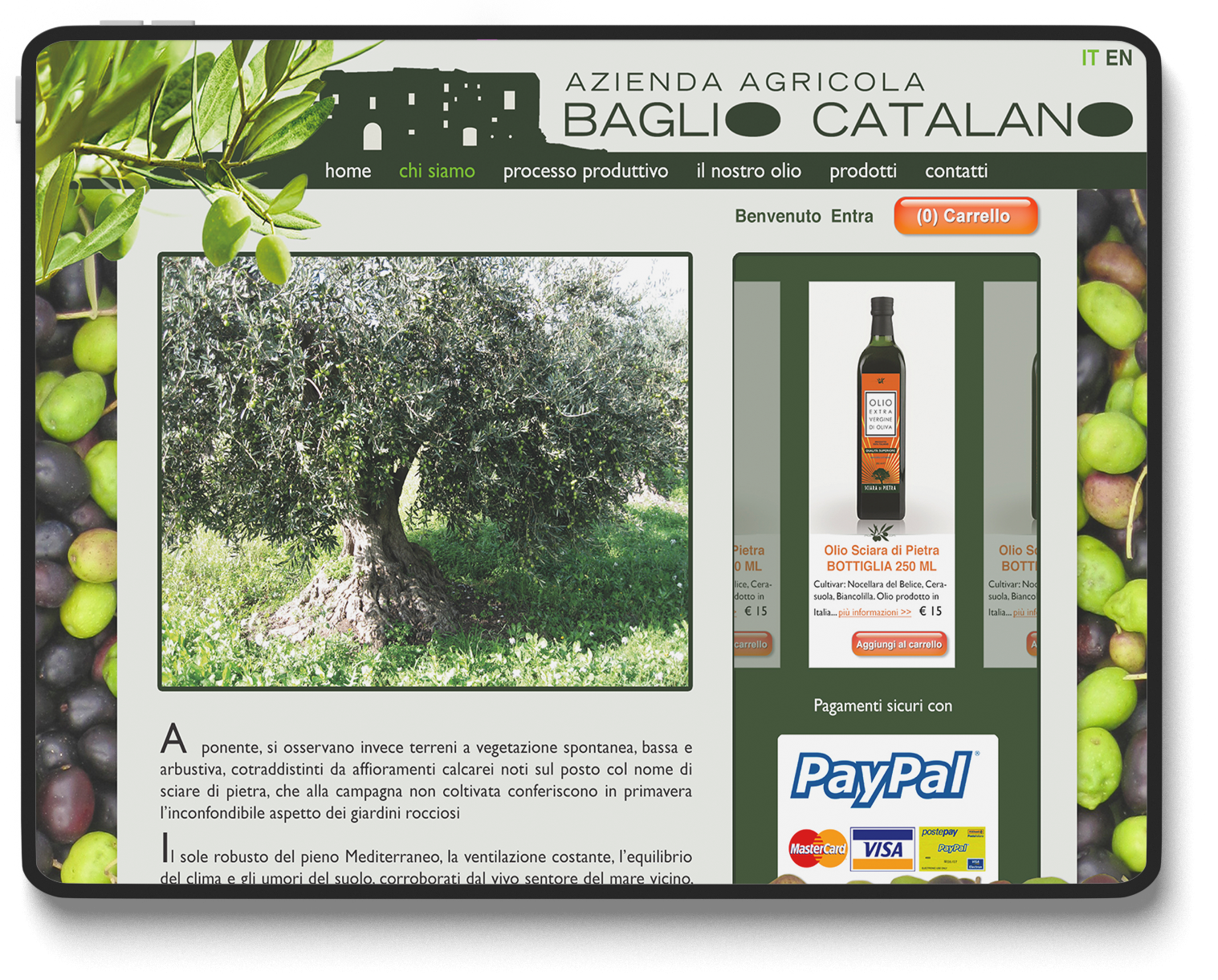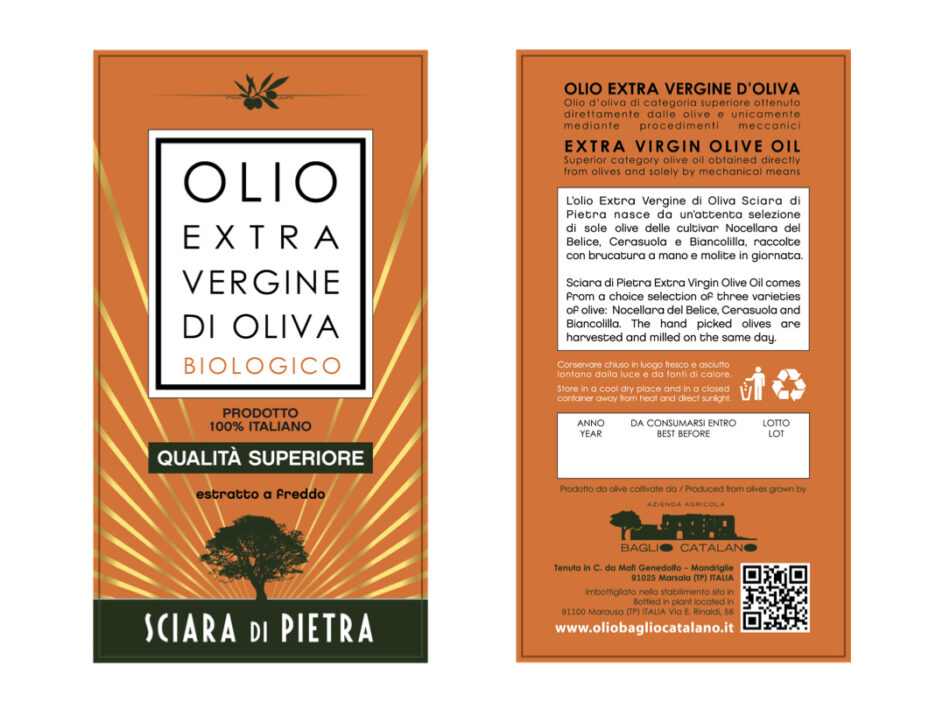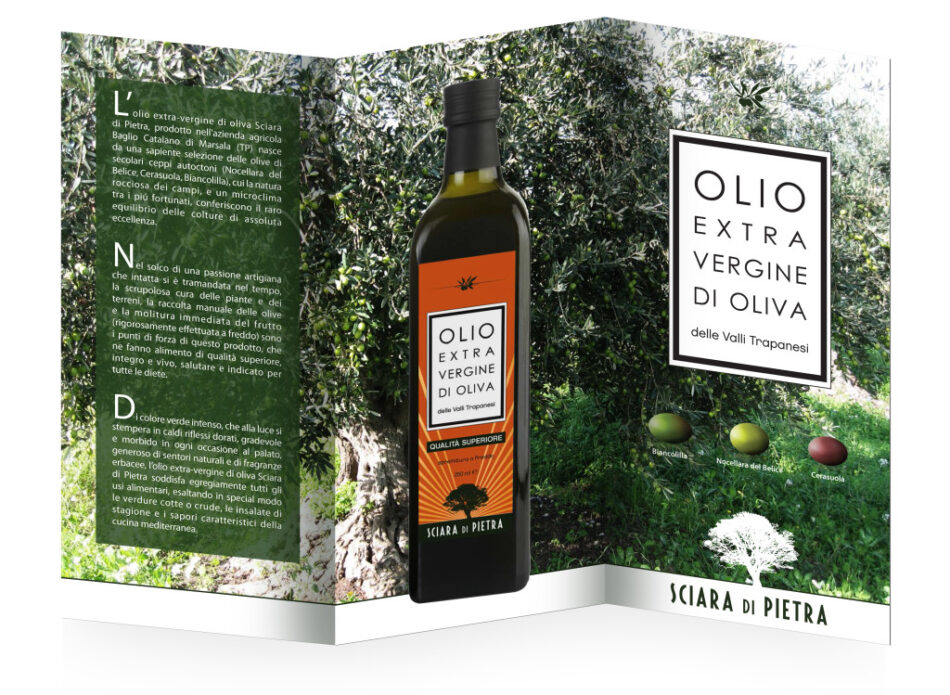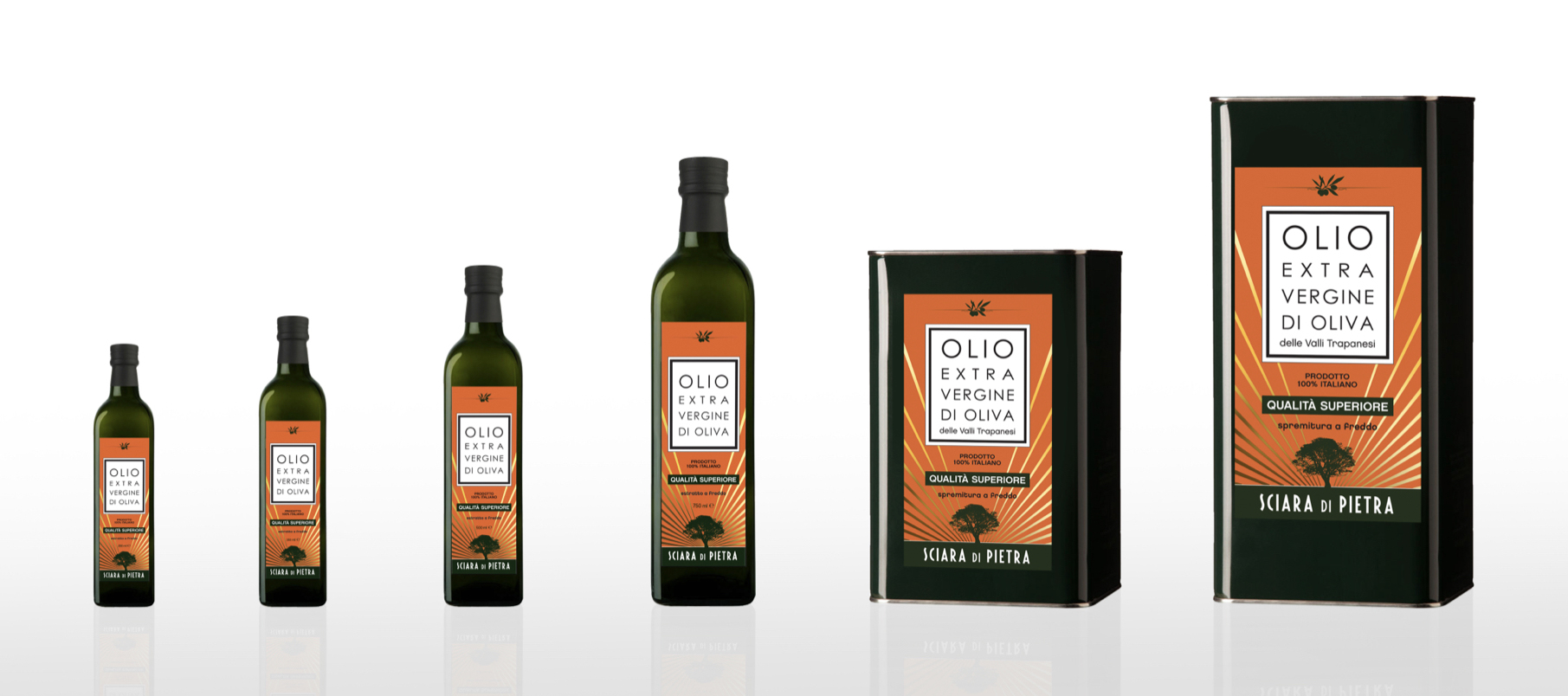 Brochures and Flyers
Brochures and flyers unveil the tale of Sicilian tradition and quality, offering a tangible connection to the brands.
Labels
Sciara di Pietra's extra virgin olive oil deserved labels that tell a story. Our labels are a visual journey through the Sicilian countryside, capturing the essence of each bottle.
 Stationery
From letterheads to business cards, our stationery designs offer a glimpse into the heart of Sicily, with subtle touches of Italian craftsmanship and heritage. 
Website
Our website design seamlessly merges modern functionality with rustic Italian aesthetics. It's not just a website; it's a portal to the Sicilian terroir, where visitors can explore the tradition, processes, and products of Baglio Catalano and Sciara di Pietra.
The Goal: Our primary goal was clear: to infuse both Baglio Catalano and Sciara di Pietra with a traditional Italian look and an overwhelming sense of authenticity. Through every design element, we aimed to capture the heart and soul of Sicily, offering customers a true taste of this Mediterranean paradise while maintaining a formal cleanliness.
At the center of this project was a dedication to celebrating Sicilian agricultural heritage. Join us on this creative journey where tradition meets innovation, and together, we'll transport you to the sun-kissed orchards of Sicily.