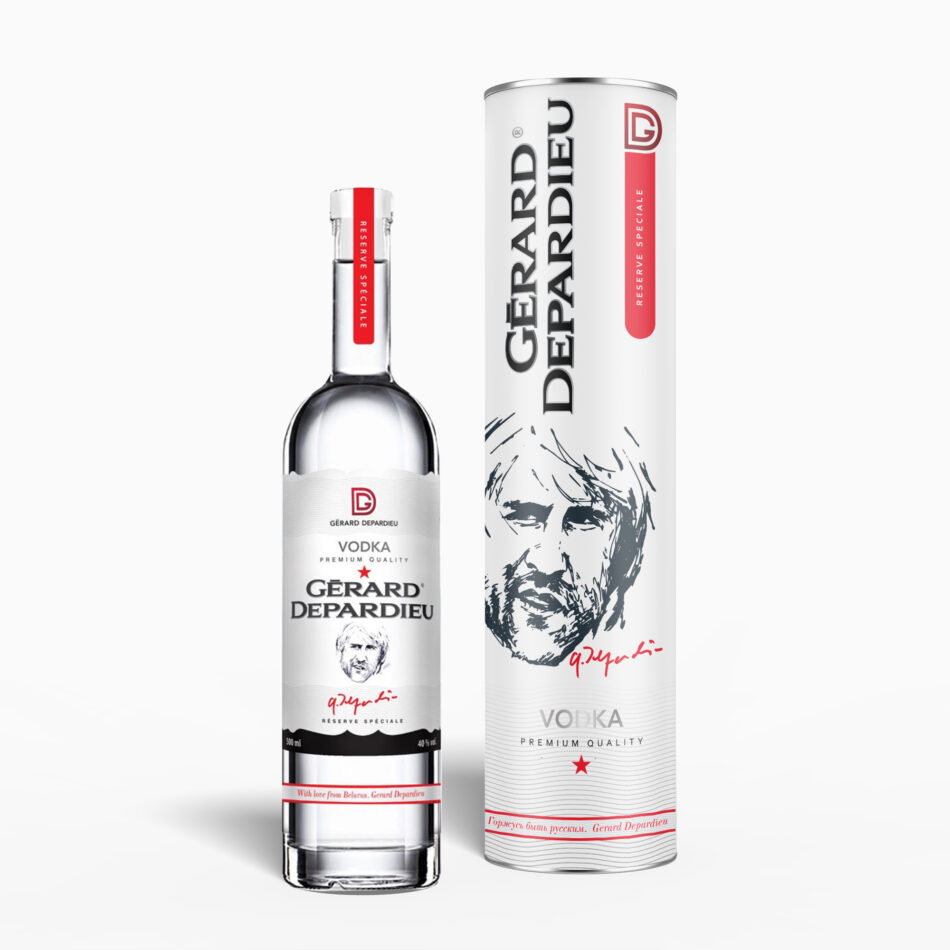 Elegant packaging and label for Vodka Gérard Depardieu.
Our packaging and labeling design for Vodka Gérard Depardieu embodies an exquisite fusion of sophistication and elegance, flawlessly reflecting the exceptional quality found within each bottle. At the core of this design lies a captivating portrait of the iconic actor and passionate distillery expert, Gérard Depardieu. His image not only symbolizes a commitment to excellence but also serves as an emblem of authenticity, representing the meticulous craftsmanship that defines each and every bottle.
The choice of materials and colors has been meticulously curated to mirror the pure essence of vodka and, simultaneously, of France. Our design incorporates sleek, minimalist elements that exude refinement and class. Subtle decorations and textures further enhance the overall appearance, elevating the Vodka Gérard Depardieu brand to an unparalleled level of sophistication.
Whether gracing the shelves of a liquor boutique or adorning the tables of discerning connoisseurs, our artistry in packaging and labeling is a testament to the perfect fusion of art and craftsmanship, promising an extraordinary and unforgettable consumption experience.